Saarbahn provides FGVT of htw saar with new fuel cell vehicle for research purposes
Saarbrücken, November 24, 2021
Saarbahn GmbH is providing the ITS Research Group with a new fuel cell vehicle for research purposes. On November 24, the vehicle was handed over to Prof. Dr. Ing. Horst Wieker by Saarbahn managing director Peter Edlinger. The Minister President of the Saarland, Tobias Hans, took part in the ceremonial handover of the keys.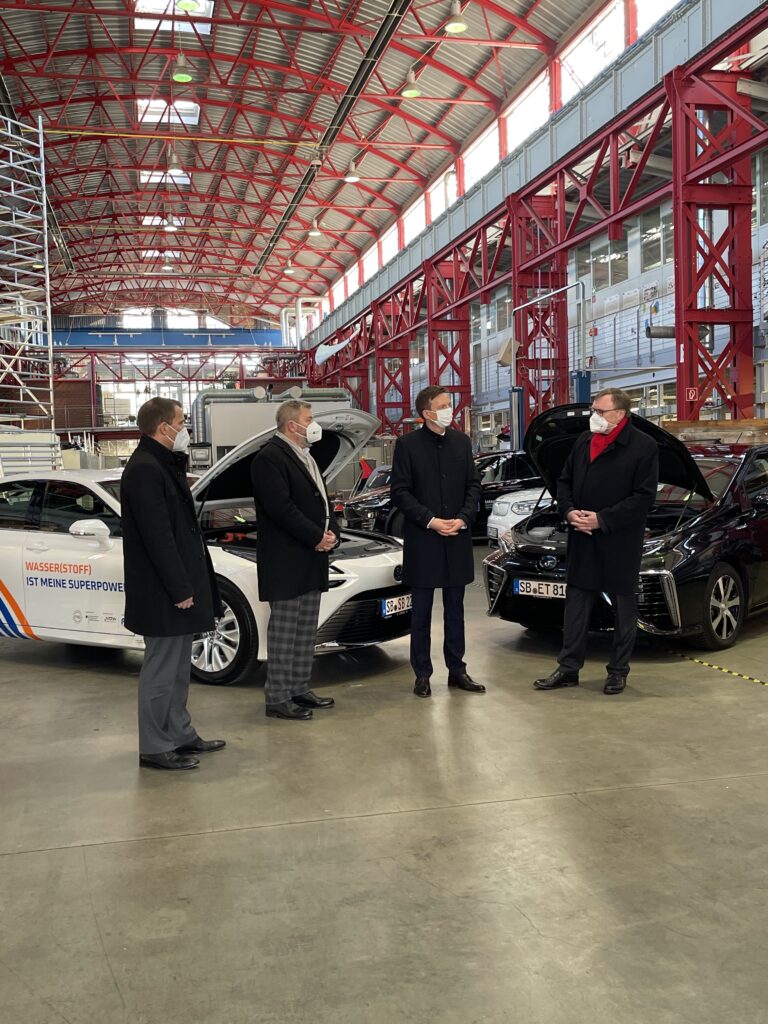 Prof. Dr. Ing. Horst Wieker welcomed all present people to the htw saar University Technology Center:
"Hydrogen, one of the most exciting technologies of the future… We will be allowed to further explore this area. We will also have follow-on projects in this area that we will link to hydrogen, but also to other mobility topics."

Prof. Dr. Ing. Horst Wieker
Afterwards, Minister President Tobias Hans addressed greetings to all who were present.
"This is top research, what we are experiencing there! And it is all the better that research and the work of the htw is also concentrating on making progress in the field of hydrogen technology. And I firmly believe that hydrogen is the future for our industrial country!"

Tobias Hans
The Minister President emphasized the cooperation between research and industry.

This was followed by the symbolic handover of the keys. The Minister President and the head of the research group (Prof. Dr. Ing. Horst Wieker) used this opportunity for a short test drive of the new research vehicle.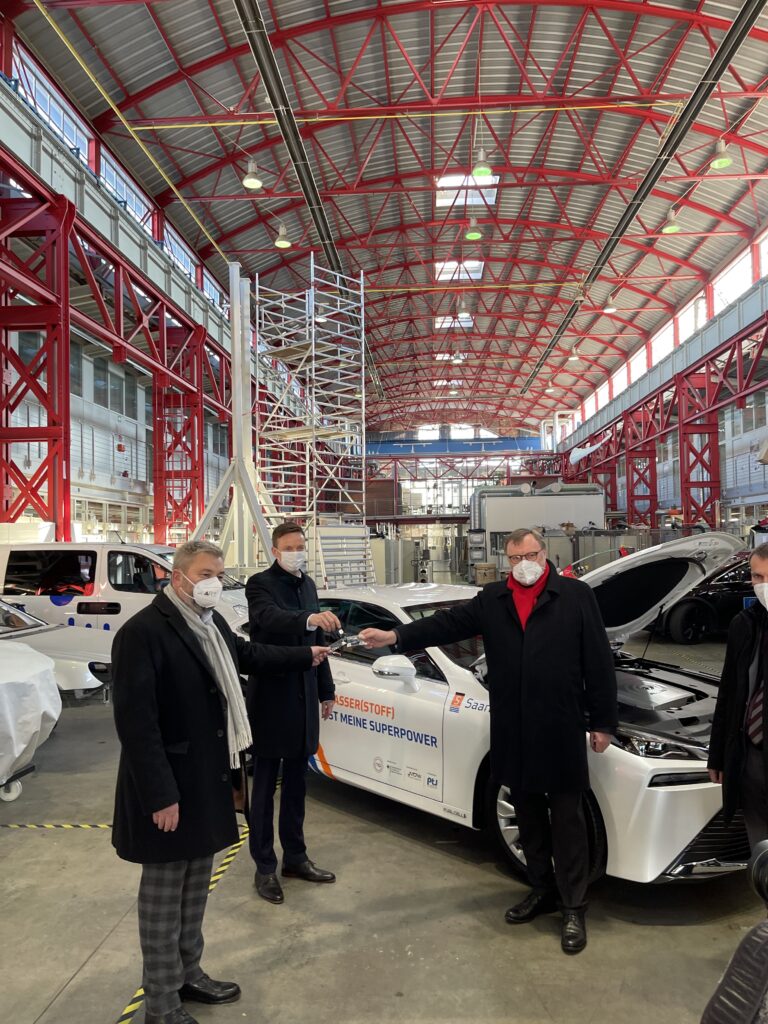 The new vehicle is the Toyota Mirai 2. The fuel cell vehicle obtains its energy from hydrogen, which is converted into water and electricity by a fuel cell. When fully fueled, this vehicle can travel up to 650 km. The car is the successor of the Toyota Mirai 1, which was already used in the ERFE-funded research project EM:POWER.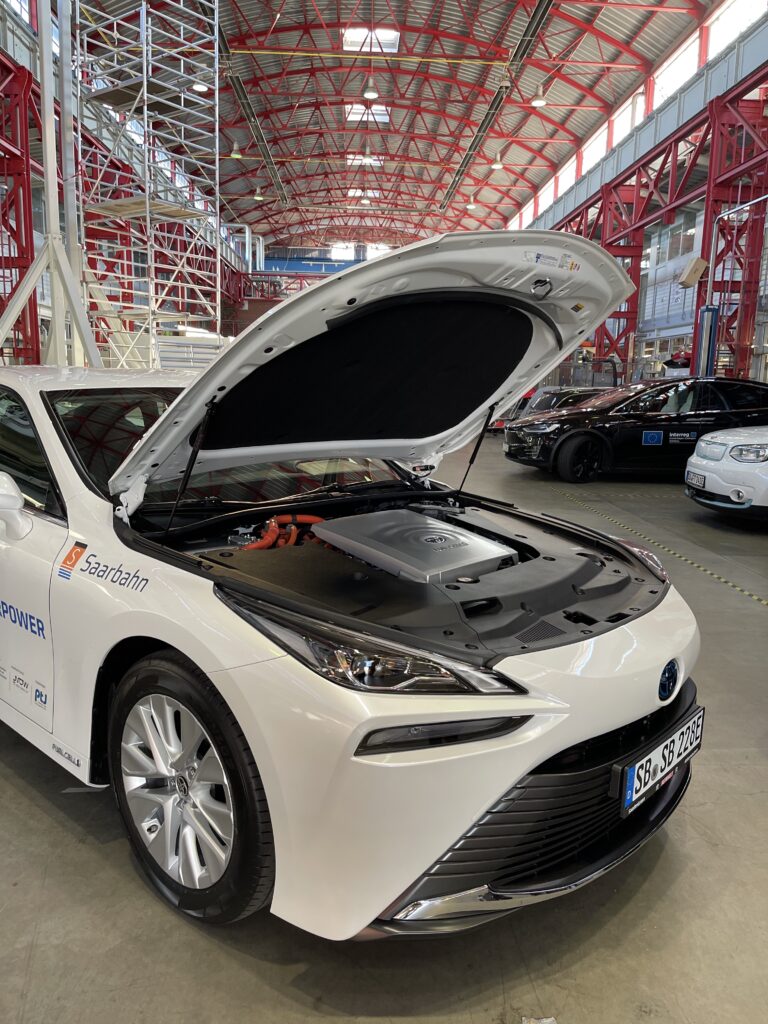 The FGVT would like to thank the Saarbahn GmbH for the new vehicle as well as all those present and involved!