PReVENT-WILLWARN (2004-2007)
PReVENT-WILLWARN: Preventive and Active Safety Applications – Wireless Local Danger Warning
PReVENT
The 'Integrated Project' PReVENT deals with the topic of road safety. The aim of the project is to reduce the number of road accidents in the EU by 50% within the next ten years, especially those involving serious injuries and deaths.
'Preventive Safety' means, that road users are constantly protected by systems permanently examining their surroundings for immediate dangers. Depending on the importance and predictability of a hazard, the driver is warned accordingly. PReVENT is divided into four main topics:
Safe Speed and Safe Following
Lateral Support and Driver Monitoring
intersection safety
Vulnerable Road Users and Collision Mitigation
The project WILLWARN (wireless local danger warning) is part of the topic 'Safe Speed and Save Following'.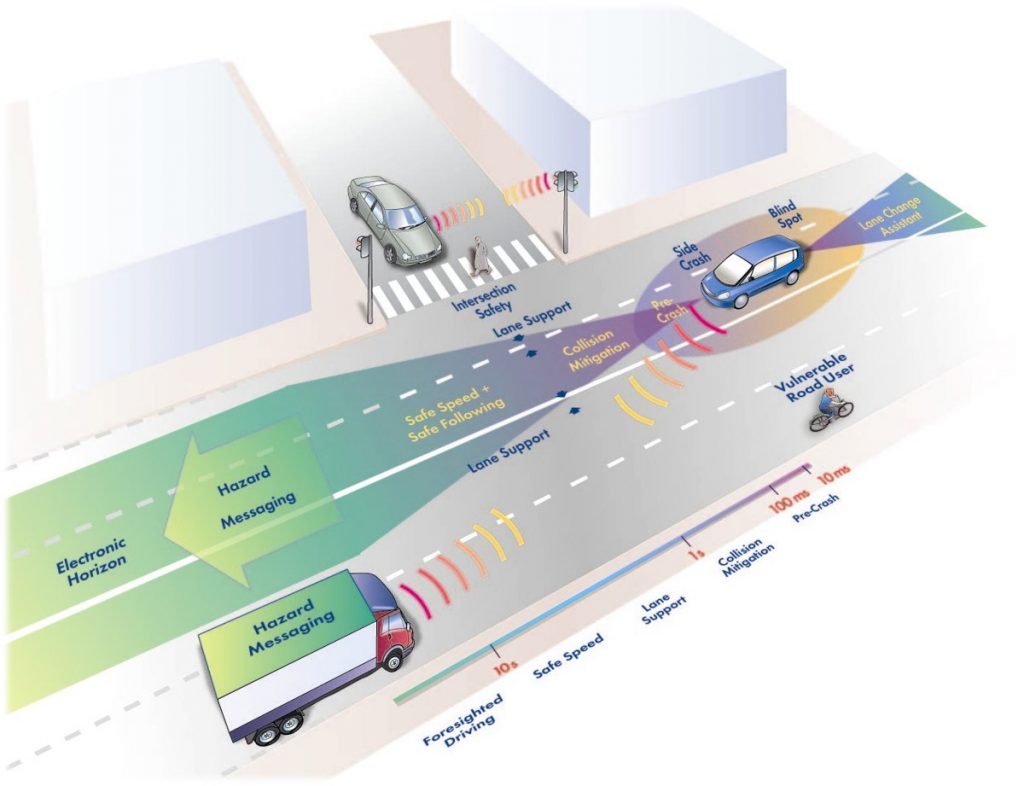 Objectives
Road users are often able to overcome dangerous situations without any problems before an accident finally occurs. In many cases, the danger was already detected before the accident, but this valuable information was lost for subsequent vehicles because it is not communicated to others.
The aim of WILLWARN is to detect a possible danger using on-board sensors ("off the shelf"), such as ABS/ASR, and to communicate this information to vehicles moving directly to the source of the danger. Accordingly, these vehicles can be informed of the danger in front of them so that they can adapt their driving behavior in time.
WILLWARN focuses on the following main hazards:
Reduced static friction (slipperiness)
Obstacles on the road
(Suddenly) reduced visibility
Special sources of danger such as construction work or accident sites already secured by the police, etc….
Project duration:
2004-02-01 until 2008-01-31
Funded by: