iKoPA – integrated communication platform for automated electric vehicles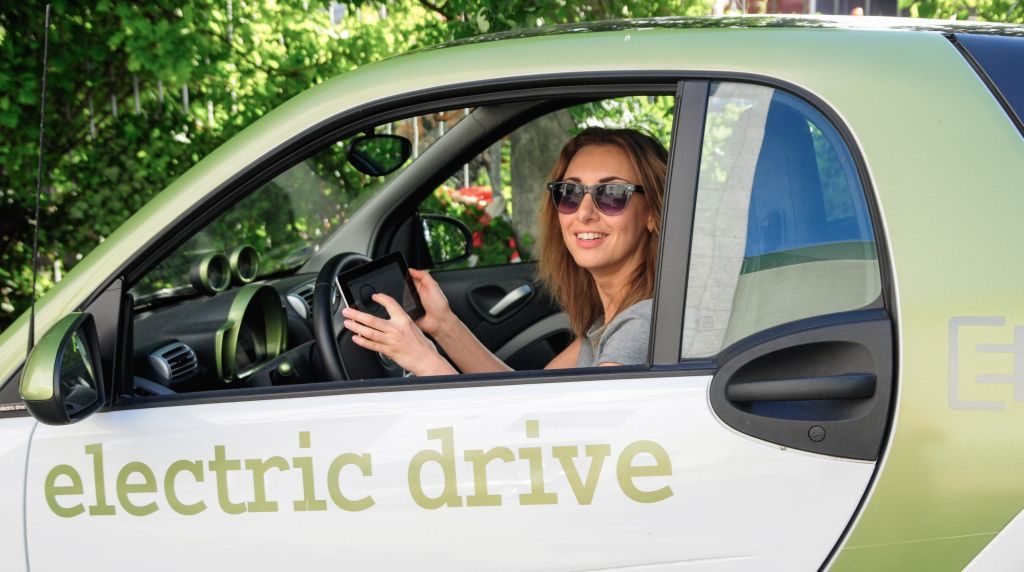 Automated driving functions are essential for efficient electric driving. The lack of transparent communication structures and uniform information quality has made it difficult to integrate automated (electric) driving across manufacturers.
The integrated cooperation platform for automated electric vehicles iKoPA combines technologies in an innovative way. This is achieved by means of a multiple communication approach supporting Car-to-X communication, Digital Audio Broadcast (DAB) and mobile radio as well as the integration of driver assistance system architectures to support highly and fully automated driving maneuvers. The electronic systems of the electric vehicles can make their data available to service providers in a secure manner and in real time via the extended Car2X Systems Network. By connecting the traffic infrastructure, e.g. traffic lights and charging stations with an innovative upgrade kit, new and optimized driving, parking and charging functions with a high to full degree of automation are made possible.
iKoPA develops the basis for a system which, as an open integration platform, combines future services in the field of intelligent traffic and automated driving in an innovative, future-proof and comprehensive way. The introduction of electric mobility applications is accelerated by increasing the additional benefits and serves as the basis for a vision of the automated and electric mobility of the future.
Motivation and objectives
Highly automated driving functions can enable more efficient electric driving and increase the safety of vehicle passengers. However, there are still inhibition thresholds for automated functions in electric vehicles that lead to market barriers. In contrast to "classic" mobility with combustion engines, electric mobility addresses a much broader environment. The appropriate interplay of intelligent traffic systems in the infrastructure (smart traffic), the intelligent and automated systems of an e-vehicle (smart eCar) and the energy infrastructure (smart grid) therefore plays a key role. iKoPA considers the electric vehicle in this context.
The systems available on the market to date do not follow a comprehensive and consistent approach. The fields of electric mobility and highly automated driving currently offer neither transparent communication structures nor uniform information quality. Functions cannot be transferred from one manufacturer to another and technologies are not coordinated with one another. Both, the integration of third-party service providers (such as car park operators) and infrastructure facilities (such as traffic lights, shop infrastructure …), are only possible in isolated cases and through proprietary approaches. The efficient use of broadcast-based systems for the dissemination of information in the field of electric mobility has not yet been considered at all. The meaningful integration of manufacturer-independent automatic functions for efficient electric driving is thus made more difficult.
The aim of this project is to connect different infrastructure systems with each other. A multiple communication approach with the communication standards ETSI ITS-G5 (IEEE 802.11p), DAB TPEG and mobile radio will form the basis for this. These standards do not completely cover the requirements of electric mobility requirements so far, so that new requirements have to be identified and introduced into the further development of the standards at TISA, ETSI, CEN and ISO.
Procedure – research needs and innovative approaches
iKoPA strives to dissolve the existing proprietary structures and to harmonize the various technologies. Uniform access points for service providers and access networks are specified. The access points are connected securely and without operators. With regard to the global objective of achieving efficient, safe and highly automated electric driving, the communication, service and organization architecture is to be adapted and expanded for use in the electric mobility environment based on the findings from CONVERGE. iKoPA pursues an innovative multiple communication approach with simultaneous support of car-to-x communication, DAB TPEG and mobile radio as well as the integration of driver assistance system architectures to support highly automated driving maneuvers. For this it is necessary that already existing charging stations in the field can be cost-effectively connected to the Car2X Systems Network and communicate with the vehicles by means of upgrade kits to be developed in iKoPA. The electronic systems of the electric vehicles should provide the necessary information in real time and thus become mobile sensors in the traffic network. This not only establishes automated energy and range management across charging stations, but also enables driving, parking and charging functions with a high to full degree of automation.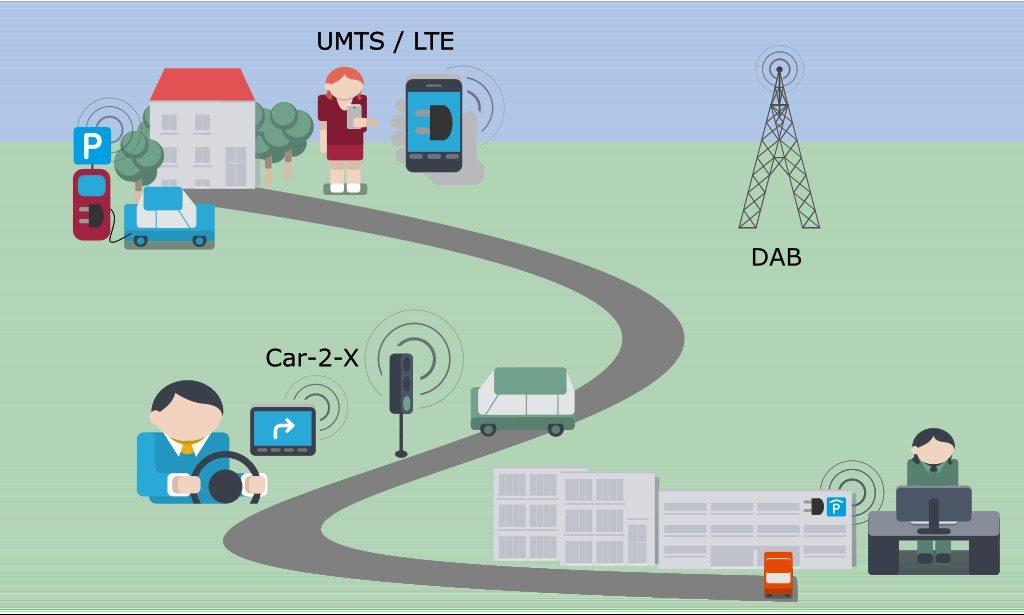 At the same time, the expansion of the Car2X Systems Network enables new mobile services through the dynamic integration of service providers. Technical measures are secured by a legal framework and market-driven implementation. An innovative example of a new type of mobile service is the highly automated drive of an electric vehicle to an inductive charging station using local camera-based sensors. Another example is the support of highly automated driving through the provision of infrastructure-based data (e.g. traffic light systems) for energy-efficient driving.
Experience from the past, e.g. from projects such as CONVERGE, has shown that special markets require adapted technologies and that technologies can influence markets. Central, platform-related approaches are not viable on the market over a longer period of time. The use of adapted technology-based approaches can help to dismantle market barriers. Non-market-oriented technologies, on the other hand, create market barriers. This results in both a difficult implementation of driving, parking and charging functions with a high to full degree of automation as well as a more difficult linking of automation with energy and range management. While several vehicle manufacturers have shown prototypes for automated driving in closed multi-story car parks (partly with internal localization, partly with external infrastructure-bound solutions), there are no marketable approaches to standardization in this area. Ultimately, there is a threat of monopolization of proprietary segment solutions, important socio-economic objectives are not implemented and innovation hurdles arise for electric mobility that counteract an increase in the incentive effect.
One success model for markets so far has been the principles of the internet. It is based on institutional and technical role models. In iKoPA, the electric mobility market is systematically examined for institutional and technical roles. Institutional roles are mapped on the real market by actors (companies take over the task); the results from the CONVERGE project are used as a guideline. The investigation includes the service level, the access level (multiple communication approach mobile radio, Car-to-X, DAB, and RFID) and the mobile nodes (multimodal vehicle, smartphone …).
The method chosen by the consortium offers a new scientific approach for technology projects, as the selected technologies are directly reflected with the market and the relevant stakeholders are part of the iKoPA consortium.
The consideration of all elements in an overall system is open with regard to the question of how a suitable interaction of possible communication technologies (Car-to-X communication, TPEG, mobile Internet etc.) can be achieved suitably for an electromobile vehicle and its organizational and operational context. iKoPA takes up this question. The market success of new technologies is favored by uniform standards, therefore corresponding recommendations for action for standards are derived in order to reflect a broad acceptance in the electric mobility landscape. iKoPA will contribute the results to the appropriate committees of ETSI ITS and TISA.
Scientific and technical objectives of iKoPA
Combining automated driving functions with infrastructure-based data to improve electric mobility
Secure communication on a hardware basis, taking into account data protection aspects
Convergent unified communication over multiple communication systems
Multimodal interaction of mobile nodes smartphone and vehicle
Integration of transport and charging infrastructure