Start of research project kantSaar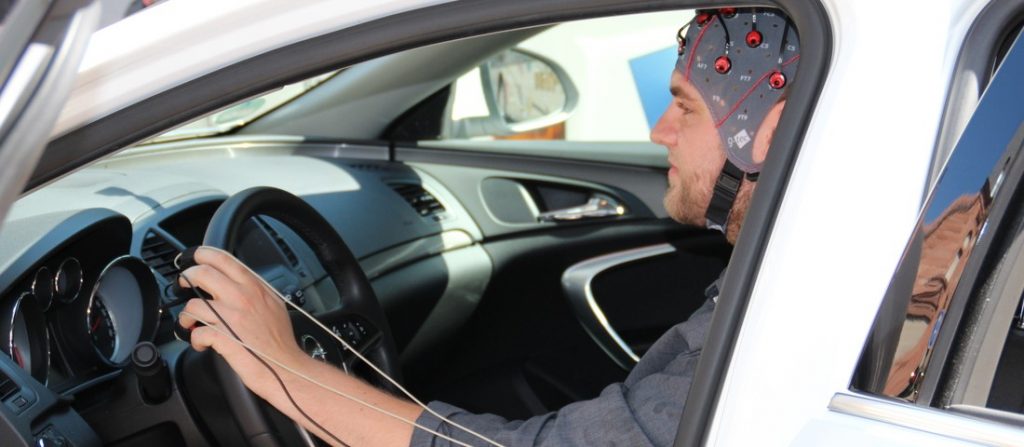 Saarbrücken, October 01, 2018
the research project "Cooperative, automated driving in the neurocognitive test field Saarland" (kantSaar) was launched on 1 october 2018. the project is funded by the BMVI funding programme "Automation and networking in road traffic" and will run for 27 months.
In the project, the System Neuroscience & Neurotechnology Unit (SNNU) and the Traffic Telematics Research Group (FGVT) are working together to investigate the interaction between driver and automated vehicle. The aim is to develop strategies for finding suitable transfer points between automated and manual driving functions. The basis for this is the fusion of traffic, vehicle and driver data, which are acquired with the help of various sensors. These data are collected in the neurocognitive test field Saarland, which is part of the already established ITS test field Merzig (ITeM). In consultation with the city of Saarbrücken, traffic-interesting junctions in the state capital will be selected and equipped with the appropriate hardware to verify the transferability of the strategies in the emerging test field Saarbrücken.
Associated partners are Siemens AG, Heusch/Boesefeldt GmbH, the Ministry of Economics, Labour, Energy and Transport of Saarland, the State Enterprise for Road Construction, the district town Merzig, the state capital Saarbrücken and the Technical University of Kaiserslautern.
More information can be found here.