Prof. Dr. Ing. Horst Wieker talks about new mobility concepts in rural areas
At an event organized by the Asko-Europa and Unions-Stiftung on March 10, Prof. Dr. Ing. Horst Wieker spoke together with other speakers about mobility plans for rural areas. About 40 participants followed the contributions of the hybrid event.
Smart Mobility in particular plays a decisive role in the field of innovative mobility concepts:
"Smart Mobility stands for a future of smoothly networked mobility. That means, for an effective transportation system that is optimized for sustainability, attractiveness, affordability and is accompanied by the introduction of automated, electrified vehicle systems."

(Prof. Dr. Ing. Horst Wieker)
This should also work in rural areas. The technology offers great potential in this regard.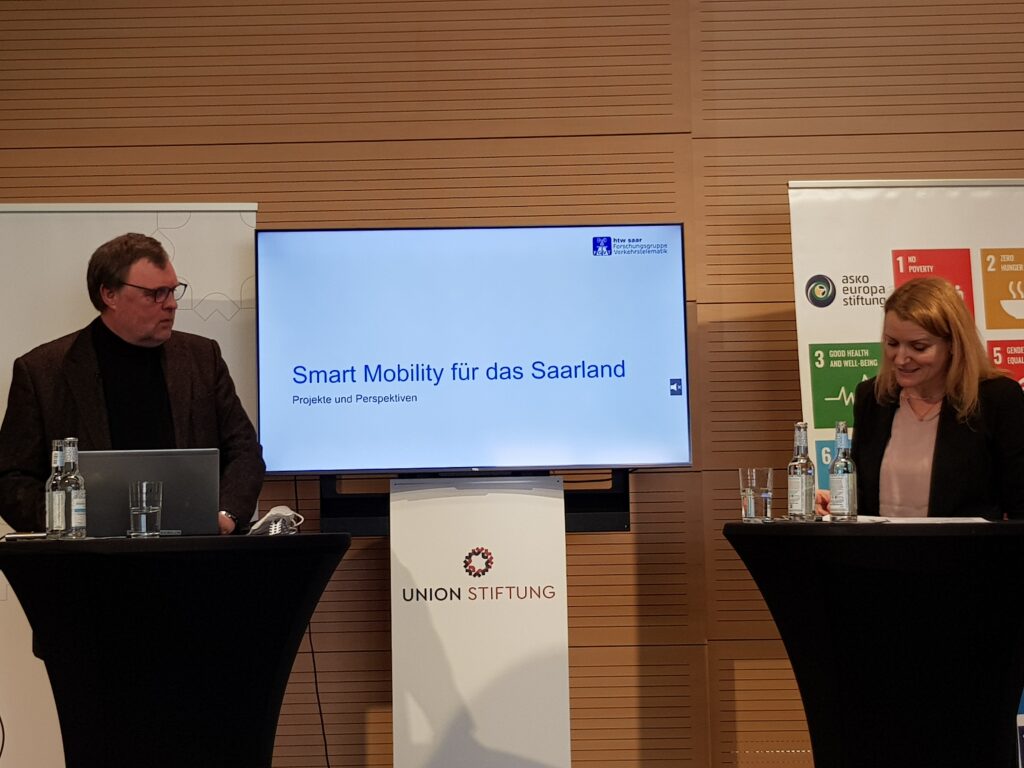 According to Prof. Dr. Ing. Horst Wieker, the reliability of new mobility concepts is particularly crucial, because scepticism is very high among potential users at the beginning.
"That I can set up new mobility concepts… That I know about timetables, even if I am in another mobility mode. That I distribute the information correctly… If I drive battery-electric, that I ultimately get a charging station where I arrive." (Prof. Dr. Ing. Horst Wieker)
SR3 also reported on the event. You can find the report here.