Final demonstration – FlowPro in action!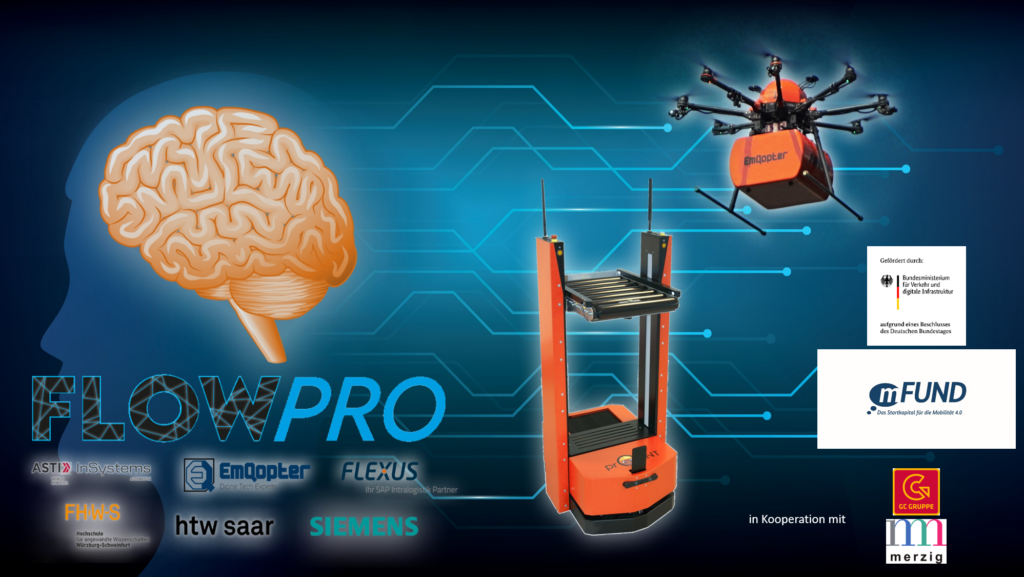 Experience live the autonomous transport of a good with a ground-based conveyor unit and a transport drone – Register now!
On Friday, June 23, 2023, the time has come. After three eventful years in the FlowPro project, the consortium partners now invite to the final demonstration at the company Holzhauer KG in Merzig. There, a live demonstration of the prototypical FlowPro system will take place. In addition, there will be interesting contributions, model setups and interactive simulators to see.
You can register free of charge at https://eveeno.com/flowpro.
More details on the agenda will follow.
We would appreciate your participation!