FGVT at event from Autobahn GmbH!
On October 28, the launch event for Autobahn GmbH's C-ITS ("cooperative intelligent transportation systems") took place at the Erkner highway maintenance facility near Berlin. In the future, the system will provide connected vehicles with early warnings of daily roadworks and other hazards. This should make traffic safer and protect construction site workers.
Digitization is the booster for more progress, for new opportunities, for better, connected, automated mobility. We will introduce the digital C-ITS roadworks warning system on all highways nationwide. This will tell drivers on the highways at an early stage whether a daily construction site has been set up on the stretch of road ahead of them. Thanks to this information, they can adjust their driving behavior in good time so that the risks of abrupt braking or rear-end collisions are minimized. This communication between vehicles and road operators makes driving much safer and more pleasant.

Dr. Volker Wissing, Federal Minister for Digital Affairs and Transport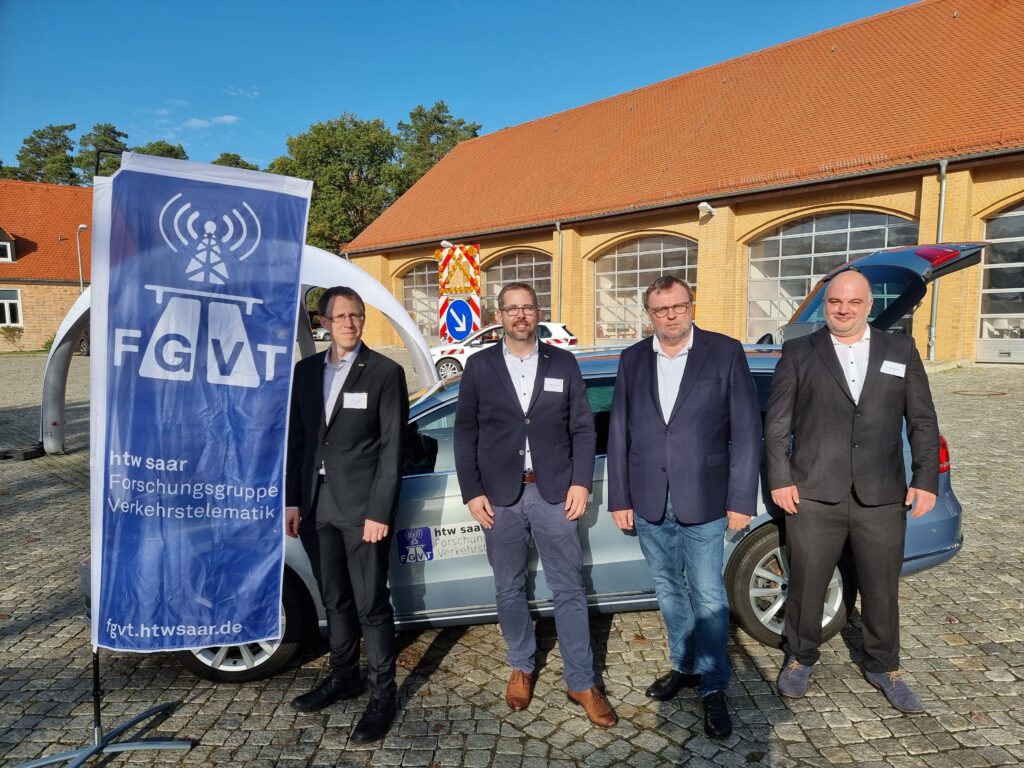 The FGVT was on site with its research vehicles and supported the presentation of the Autobahn GmbH already in the run-up to the event with its technical know-how. In particular, the demonstration and simulation of a networked emergency lane application was the focus of the event. Within the scope of research projects and cooperations, the FGVT works in close collaboration with the Autobahn GmbH.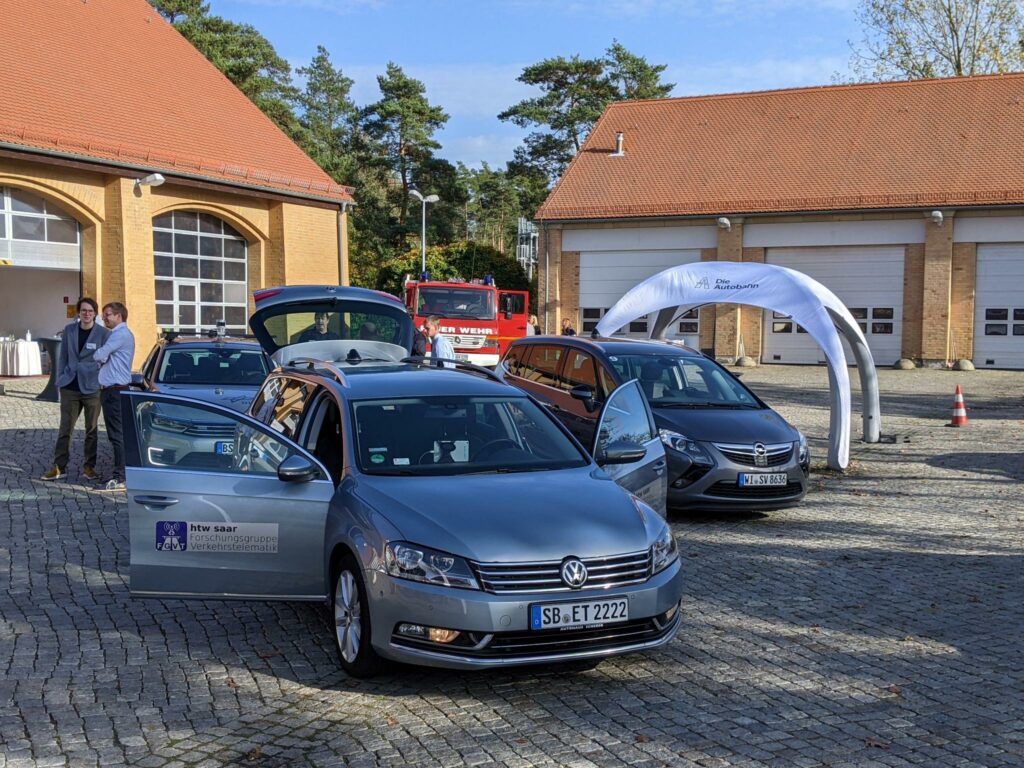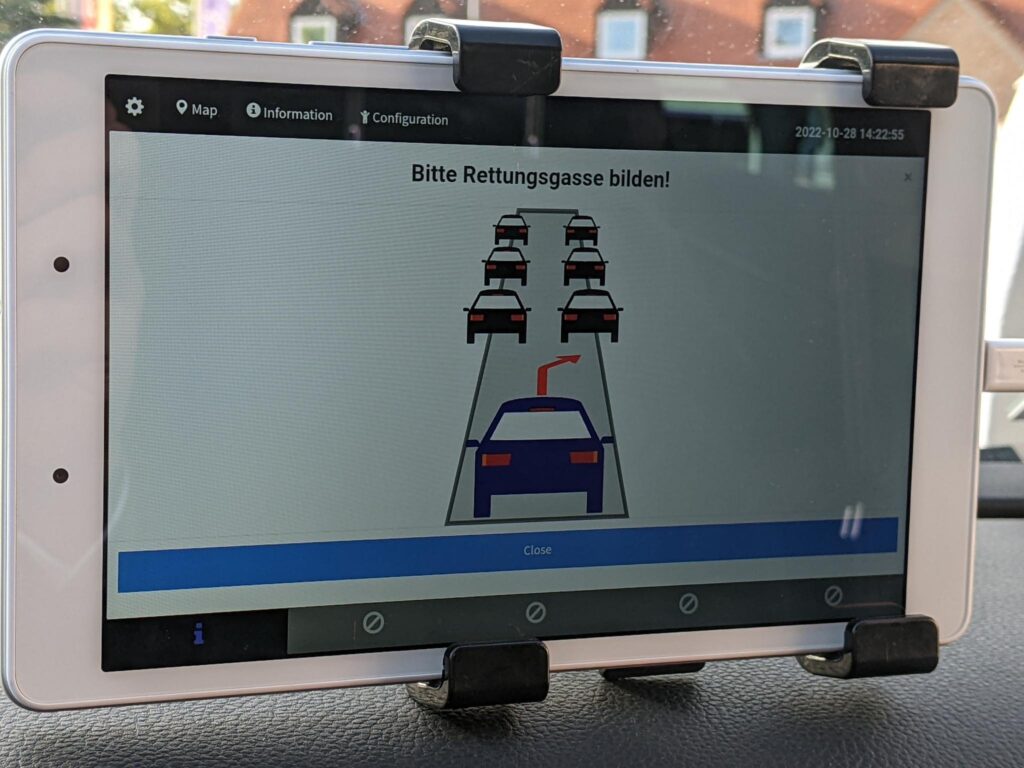 ZDF also reported on the event. Further information can be found in the press release of the Autobahn GmbH and in this article of the BMDV.