State Chancellery promotes strategic further development of the test field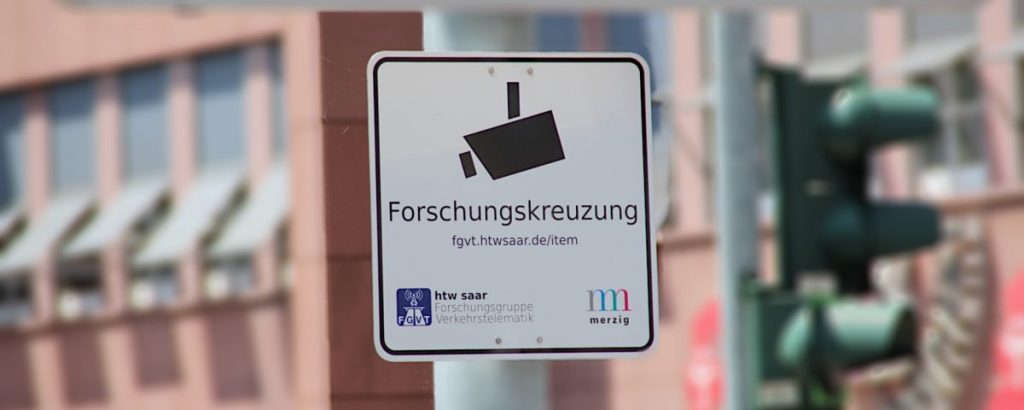 Saarbrücken, January 11th 2019
Over the next three years, the State Chancellery will continue to promote the strategic development of the Saarland test field and thus give the go-ahead for the SaarMoS research project.
Minister President Tobias Hans, who visited Merzig to find out about the progress of the work, explained: "Highly networked and autonomous driving is an important topic for the future of the automotive industry and an important component of modern mobility. With this investment, we are promoting a sustainable mobility strategy and supporting the University of Applied Sciences in strengthening this important research focus and making it widely visible."
Under the name "SaarMoS-ITS – Saarländische Mobilitäts-Strategie ITS-Testfeld" (SaarMoS-ITS – Saarland Mobility Strategy ITS Test Field), opportunities for research work are to be created in Merzig in future in order to strategically further develop the test field. The main objective is to develop a sustainable strategy for the Saarland test field. The mutual support of business, science and politics as well as the acceptance of the population are absolutely necessary in order to establish a sustainable test field. At the same time, research within the framework of the test field can also serve to promote structural change in Saarland and support the local economy through knowledge transfer. This knowledge transfer helps Saarland companies to adapt to the changing mobility environment.