Kick off event Horizon Europe
Today, the research group "Forschungsgruppe Verkehrstelematik" represents the project C-MobILE at the kick off event Horizon Europe. The topic of the event is "Research and Innovation for a better Europe – Opportunities and Expectations from the Saarland Perspective" and serves to represent Horizon 2020 projects with participation of partners from Saarland. Furthermore, the successor program Horizon Europe will be introduced in this context. For further information follow the link.
Impressions of the booth and the information and flyers displayed there can be find here below.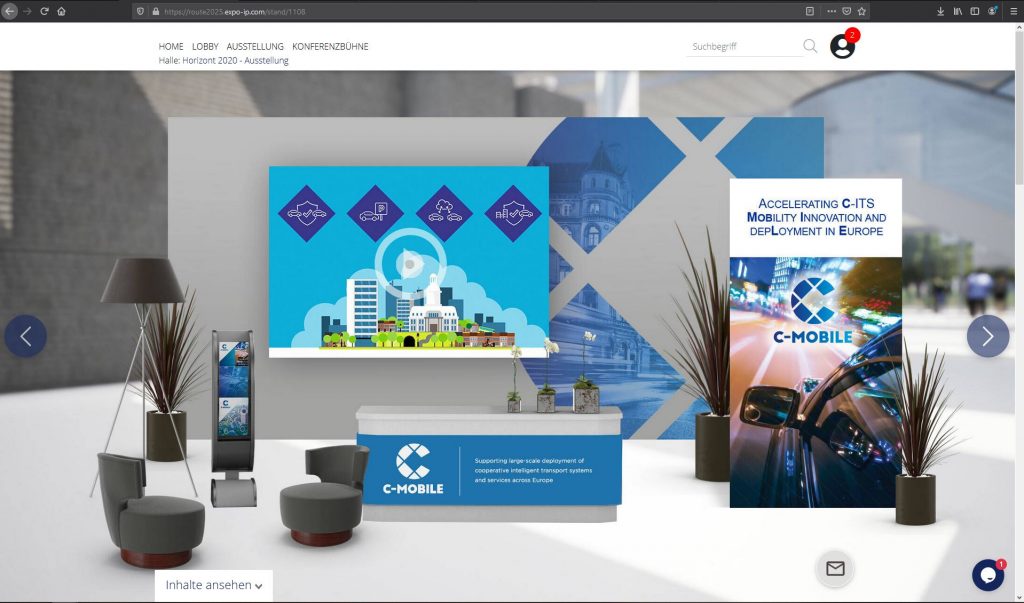 Download information materials: